Posted:
August 6th, 2009 |
Author:
junko
|
Filed under:
chitchat
|
No Comments »
When I was a kid, my mom took me to the shops which had a lot of pottery pieces.  And she often told me what she wanted to put in those pieces. That was fun and I really enjoyed pottery pieces she bought and food she cooked for us.
Now my mom and I live in different countries, far away each other, but I am enjoying the pottery pieces I bought just like she did, no, she's still doing!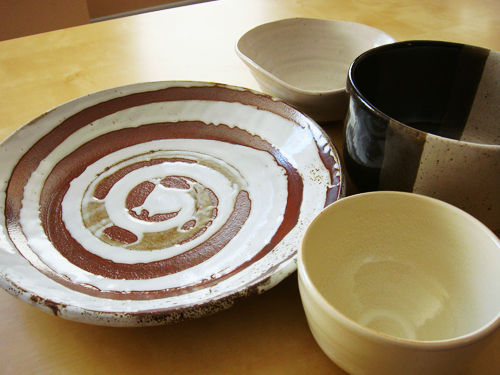 When I lived in San Francisco, my friend invited me to the pottery fair at Golden Gate Park.
I bought a lot of pieces. I would have bought more If I could…
They had beautiful plates, bowls, cups made by local potters and students.
I think I need to explore about pottery fairs in LA. I'm missing them.
---