Posted:
November 16th, 2010 |
Author:
junko
|
Filed under:
baking
,
desserts & pastries
|
No Comments »
I had "muffin, muffin, muffin" dancing around in my head this morning and baked chocolate muffins with slices of figs. I like eating raw figs, but I also like baked/grilled ones because their sweet flavor gets stronger. Chocolate flavor and baked figs…Yummy combination!!
Chocolate flavor goes well with any kind of fruits. Amazing!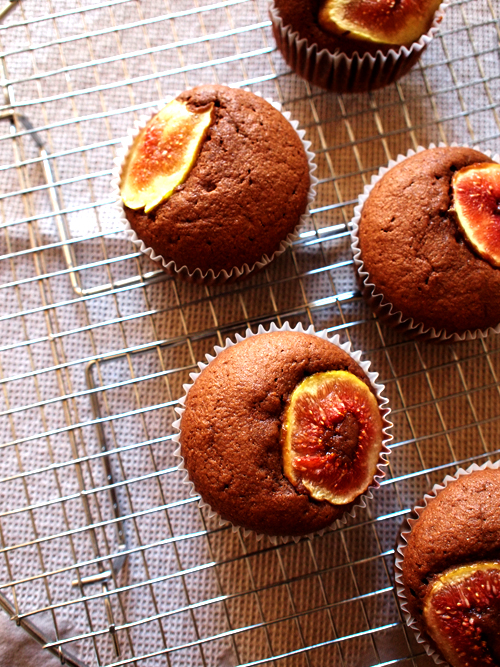 今日はなぜか「マフィン、マフィン、マフィン」と思って、起き抜けにチョコ味のマフィンを作りました。イチジクを買っていたのでスライスして乗っけて。そのまま食べるイチジクも美味しいけど、火が入ったイチジクは甘さがちょっとだけ強くなってこれまた美味しい〜。チョコ味とのコンビもいい感じです。
チョコレート味というのはどんな果物とも相性抜群やな〜。
---