Posted:
March 27th, 2011 |
Author:
junko
|
Filed under:
pottery
|
2 Comments »
Two weekends ago, potter Akio Nukaga came to LA from Japan for his exhibition at Heath Ceramics. I couldn't make it to the opening and demonstrations over that week, but could go to see his pieces last weekend. His pieces had strong but delicate restrained beauty. They were fine Japanese pottery pieces made from Japanese clay.
Akio has his studio in Kasama region well known for pottery, Kasama-yaki. Kasama was also hit by the big earthquake on March 11. A lot of kilns got damaged and potters have been struggling to rebuild. Even under this difficult situation, they are planning to have annual pottery event, "Himatsuri". I think it will show the strength of people and become the great influence to recover.
It's been tough and confused, but that day, his pieces gave me something and now I feel more energy to keep moving forward.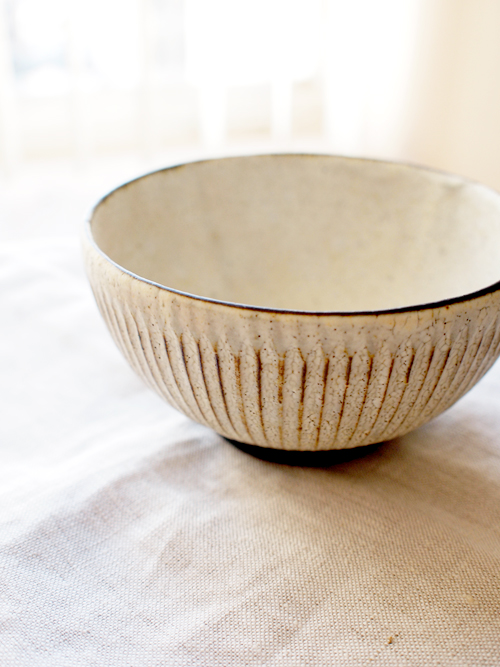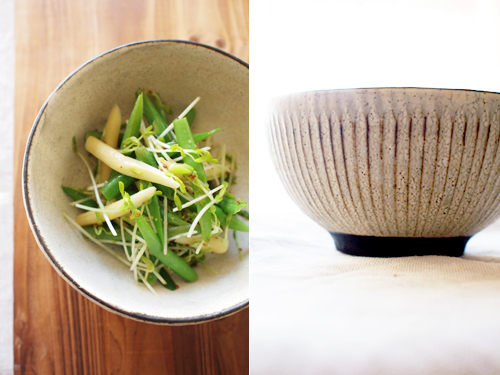 二週間前、LAのHeath Ceramicsで陶芸家額賀章夫さんの個展が開かれました。オープニングのあった週には行けなかったのですが、先週末作品を見に行きました。
静かで力強くて、派手な色でも形でもないけど存在感があって、手に取るとしっかりと手に馴染む。とても美しい日本の焼き物でした。
日本の土の日本の器を前に、久しぶりに何か作ろう!と元気になれました。


26日の額賀さんのブログでFacebookの『笠間陶炎祭』のページの紹介がありました。
茨城県の笠間もこの度の震災で被害を受け、いくつもの窯が壊れ、たくさんの陶芸家の方が大変な思いをされているそうです。このように大変な状況の中にあってもこうやって『イベントをします』というお知らせを見ると、その力強さに刺激されて自分もできることから何かしようという気持ちになります。 
---